rapidity, punctuality, trustfulness...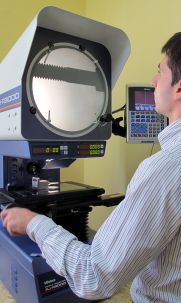 With the SR EN ISO 9001:2008 quality assurance systems our company and our manufacturer units are regularly audited, which insures our customers and our suppliers' a reliable long-term partner contact. The experience of our motivated colleagues and the specialized knowledge contributes to this, on which we base our successes. The distributed products produced by Surub Trade S.r.l. are of a distinguished quality.
The standard products suit the national and/or international standards while unique special products the criteria of the order. The used substances are going through continuous qualitative and functional examinations. Our company is the first in Romania, which got the ISO 9001 classifications for the screw and fastener production. In accordance, our colleagues pay special attention to each phase of the production of screws and fasteners, from choosing the materials to the final product. Thus, we assure maximal safety and flexibility to our end users.